2018 saw the rise of cleaning gurus as the new stars of Instagram. Before the biggest social media gurus were the ones flogging us skincare and fashion, but this new breed of influencer is more in favour of discussing the pros and cons of their favourite cleaner for scrubbing stains off the kitchen sink. Yes,… Read more »
Read more...
With 2018 rapidly coming to a close, chances are you are already adding dates for the New Year into your diary. But here are the most important ones – the BeaconHouse organised events! Five hotly-anticipated events, essential for your diary are listed below, and we'll be announcing some more top secret projects we have been… Read more »
Read more...
The time for Christmas soirée shopping is nigh. Brace your elves the BHE gift guide is here. Guests bearing gold, frankincense and myrrh never suffer FOMO. From a country-house festive staycation to a boozy dinner party, whatever the occasion, showing thanks with a well thought out gift will keep the invites coming. Never-ending shopping list?… Read more »
Read more...
When you think of delivering a sustainable event, you may think of checking there are recycling bins, and making sure the aircon and lights aren't on when no one is in the room. But we really went green last month in London with The Planet Mark when delivering their inaugural awards.. and now there is… Read more »
Read more...
Whilst dinner at a crowd pleasing Italian restaurant is always a solid option, your Christmas celebration doesn't have to be the same as everyone else's. From scavenger hunts and mulled wine to a Harry Potter themed do, if you're looking for something different we've put together eight cracking party ideas to ensure your end of year… Read more »
Read more...
Anywhere can be spooky with the right amount of dressing, lighting and sound effects, but this Hallowe'en we round up our favourite regional locations with no need for embellishment to be mysterious… Castle Keep, Newcastle Reports of ghostly chanting of unseen monks and disembodied screams heard coming from the gallery are enough to set the… Read more »
Read more...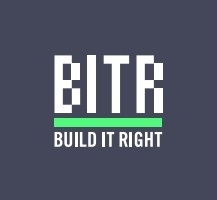 The North East is a hotbed of digital talent and creativity. It's filled with highly skilled people building inspiring things and constantly seeking solutions. We are thriving with blogs and podcasts, so what is next? Well let us tell you…it's time for a conference. When arranging meetings, you create memorable experiences, there is nothing that… Read more »
Read more...
September signals a fresh start, years after graduation and even more years since last hearing a school bell – we still get that 'Back to School' feeling. This year, with a summer of long nights, an unexpected heatwave, extended stays in the local beer garden and a string of World Cup successes September has arrived… Read more »
Read more...
My name is Catherine Coulter and I'm a 'Hosted Buyer'. When did that happen?  Well, since 'The Meetings Show' identified BeaconHouse Events as an organiser of meetings, events, conferences or incentives based in the UK or Europe. We didn't think that made us particularly special, but as soon as they confirmed that we met their strict… Read more »
Read more...
2014 was the year the internationally acclaimed barrister Amal Alamuddin married some actor, Apple watches became a thing, the UK drenched themselves in the Ice Bucket challenge, we learnt what 'consciously uncoupling' was (Cheers Gwyneth and Chris), but also the year BeaconHouse Events was founded. This month marks the 4th Birthday, we are done being… Read more »
Read more...
How can we help you?
We offer bespoke solutions to support your requirements and to ensure your event is a huge success. If you are not sure what you need yet but you know you'd appreciate an additional resource, please get in touch and we can talk through how we could help.