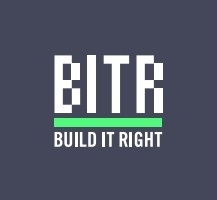 The North East is a hotbed of digital talent and creativity. It's filled with highly skilled people building inspiring things and constantly seeking solutions. We are thriving with blogs and podcasts, so what is next? Well let us tell you…it's time for a conference. When arranging meetings, you create memorable experiences, there is nothing that… Read more »
Read more...
September signals a fresh start, years after graduation and even more years since last hearing a school bell – we still get that 'Back to School' feeling. This year, with a summer of long nights, an unexpected heatwave, extended stays in the local beer garden and a string of World Cup successes September has arrived… Read more »
Read more...
My name is Catherine Coulter and I'm a 'Hosted Buyer'. When did that happen?  Well, since 'The Meetings Show' identified BeaconHouse Events as an organiser of meetings, events, conferences or incentives based in the UK or Europe. We didn't think that made us particularly special, but as soon as they confirmed that we met their strict… Read more »
Read more...
2014 was the year the internationally acclaimed barrister Amal Alamuddin married some actor, Apple watches became a thing, the UK drenched themselves in the Ice Bucket challenge, we learnt what 'consciously uncoupling' was (Cheers Gwyneth and Chris), but also the year BeaconHouse Events was founded. This month marks the 4th Birthday, we are done being… Read more »
Read more...
Our invitation must be lost in the post, but we are sure some of our esteemed readers are included in the 2,640 VIPs on the list for Harry and Meghan's Wedding. Fear not, we are selflessly here to help you navigate dress codes for the Royal Wedding and other occasions. The invites for Windsor Castle… Read more »
Read more...
What better way to mark International Women's Day than to reflect on some of the strongest, bravest and most tenacious women who inspire us? It is 100 years since women (over 30 and 'of property') were given the right to vote in the UK, and a little more since suffragette Emily Wilding Davison threw herself… Read more »
Read more...
We all have hectic lives, but that doesn't mean we shouldn't find the time to broaden our horizons outside of the daily Netflix binges. Lots of events rely on enthusiastic volunteers to make the event run smoothly and be the positive presence on the front line. What's that? You just heard about this great new… Read more »
Read more...
So it is official, Newcastle upon Tyne is having a serious moment, with the Rough Guide touting it as THE place to visit in 2018 beating tough competition from Cuba and Chile, sorry pets. We love organising events in and around this beautiful city but if you are contemplating Newcastle as a location for your… Read more »
Read more...
As December rolls around we've been writing our list and checking it THRICE. We take our inspiration from our esteemed colleague, the organiser of the greatest supply chain success story of all time, Father Christmas. Kudos to St. Nic, that is one long list. So, if you're a dishevelled friend, loved one or co-worker of… Read more »
Read more...
Working at BeaconHouse Events is better than your average event agency job because there isn't a 'traditional' day, and many different project types pass over my desk. Over the past month I have been planning for an international film festival, worked onsite at an #OfficeRocksNE networking event, overseen marketing activity for various charity events, as… Read more »
Read more...
How can we help you?
We offer bespoke solutions to support your requirements and to ensure your event is a huge success. If you are not sure what you need yet but you know you'd appreciate an additional resource, please get in touch and we can talk through how we could help.